mario February 16th, 2015
Today I watched the San Jose Steamrollers play power soccer (a soccer variant played with power wheelchairs), and figured I'd do a sports writeup on their two games. Because I can!
vs. BORP: 1-0
vs. Hollister Free Wheelers: 2-2
Jairo Solorio scored a fantastic goal against BORP. The Strike Force chairs are generally superior on the court when it comes to maneuverability, but Jairo's chair packed more mass and allowed him to simply push through the defenses and nudge the ball over the goal line.
Hollister's Chad Bojorquez squeezed in an early first goal for game two, but San Jose quickly retaliated when Ryan Connolly pulled off a slap-shot from halfway down the court, too fast for the Hollister goalie to respond. The Steamrollers then pulled ahead after Matthew Arensdorf passed the ball across the goal to Jairo, who nudged it in before Hollister could intercept, but Hollister tied it up again when Bojorquez knocked the ball through a gap between players. Despite Hollister's aggressive push for the goal, some near-misses on their part combined with blocks from Steamrollers goalie Jenny Mitchell helped maintain a tied score at the end.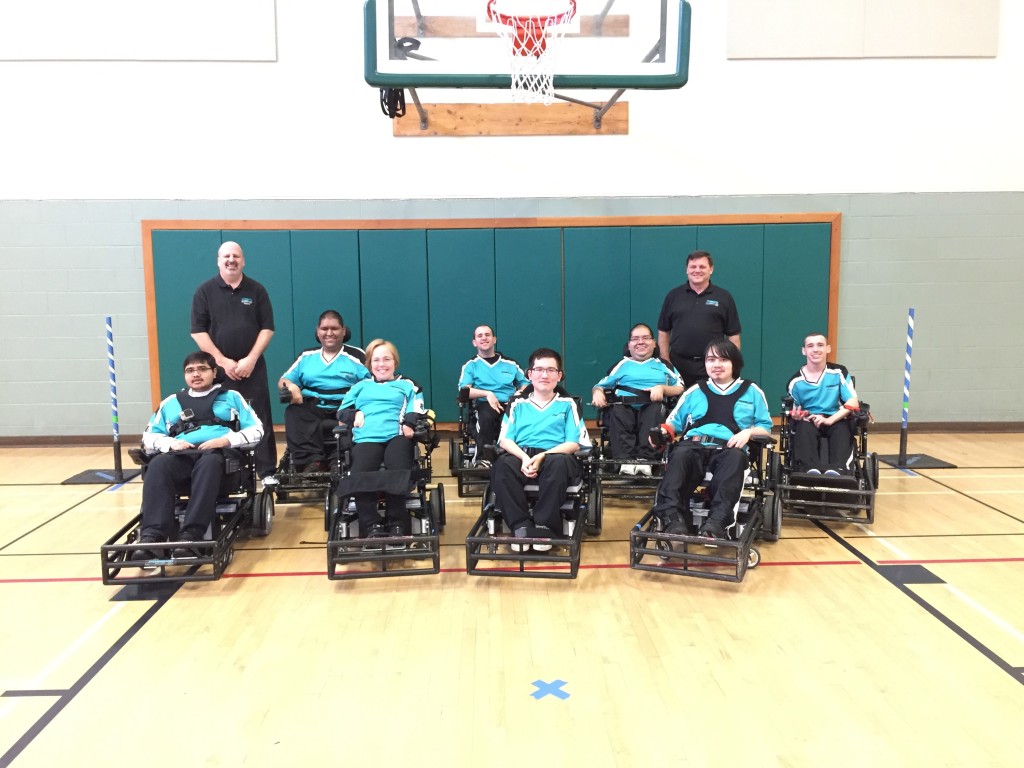 [discuss]